Continuous Type Of Vacuum Packaging Machine for long bag AVP-1000-700
Application
Large fish filet, Large bag contains cut vegitable etc., Industrial parts.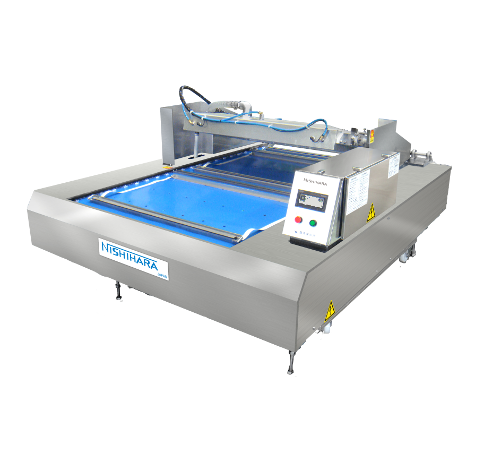 Feature
Suitable to pack long and large products.
Working process and troubled points are displayed on the touch panel.
10 kinds of programs can be registered and it makes more efficient to work.
Covers are made from stainless steel. Frame is zinc-plated as corrosion resistance.
The complete stainless body is available at option.
The double seal unit(Front and rear) is available at option.
Deep chamber can be adopted at option.
The different options above mentioned can be combined.
Specification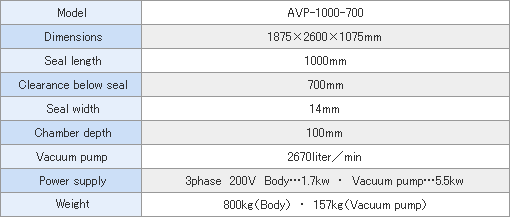 Vacuum Packaging Machine