NEW MODEL
Continuous Type Of Vacuum Pakaging Machine for mass production AVP-6510W
Application
Sweet rice paste, Boiled egg, Roast pork, Fillings, Products packed in the small pouch like a little sachet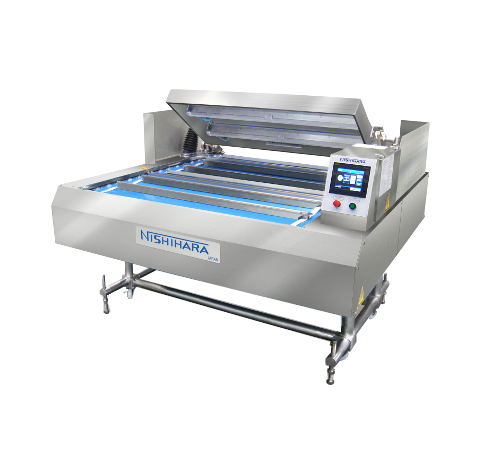 Feature
The double seal unit is equipped to product the small pouch.
Working process and troubled points are displayed on the touch panel.
10 kinds of programs can be registered and it makes more efficient to work.
Completely stainless body ( Anodized aluminum chamber )
Both of the vacuum valve and the ventilation valve are equipped inside of the machine,and that enables the machine be simple.
**Option.**
Detachable belt.
Bi-active to heat-seal the thick aluminum bag from both sides.
Temperature control to control the sealing temperature.
Water proof. Whole machine can be washed in water.
The different options above mentioned can be combined.
The machine in the above picture is waterproof construction.(at optional)
Specification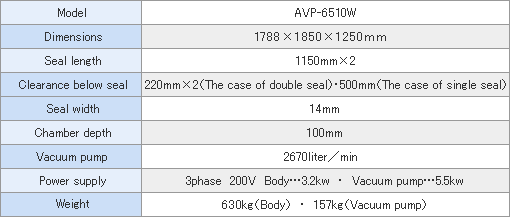 Vacuum Packaging Machine