NEW MODEL
Chamber Vacuum Packaging Machine TVS-8000 Series
Application
Pickles, Fish/shellfish boiled in soy sauce, Fish paste, Fish filet, Cut vegitable, Ham, Sausage, Industrial parts, etc vacuum pack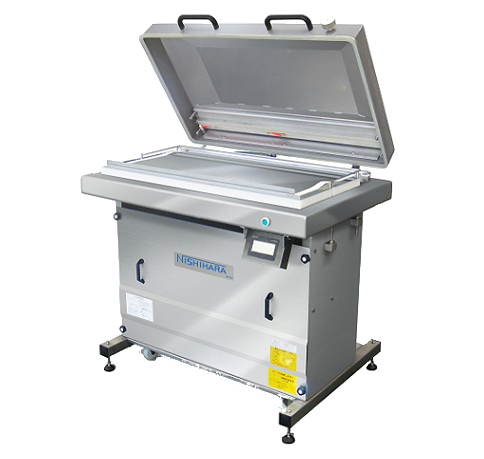 Feature
Standard vacuum packaging machines in Japan.
With gread diversity of machine model, the machine with most suitable sealbeam for your products can be selected.
Hygienic complete stainless steel body.
Water filter equipped in standard prevents the vacuum pump from breakdown.
With the digital control panel, 9 kinds programs can be registered.
Table angle can be adjusted up to 20 degrees, which enables vacuum packaging even over-swapping products.
Soft-air is equipped in standard.
TVS-9600H with chamber depth 200mm is to be selected.
Specification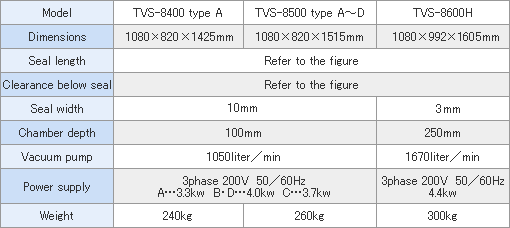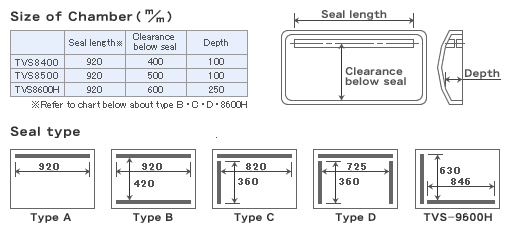 Vacuum Packaging Machine