Continuous Type Of Gas-filling Machine AGP-4000 Series
Application
Shavings of dried bonito, castella, bun with bean-jam filling, dried food, sausage, medical instruments, industrial parts, etc.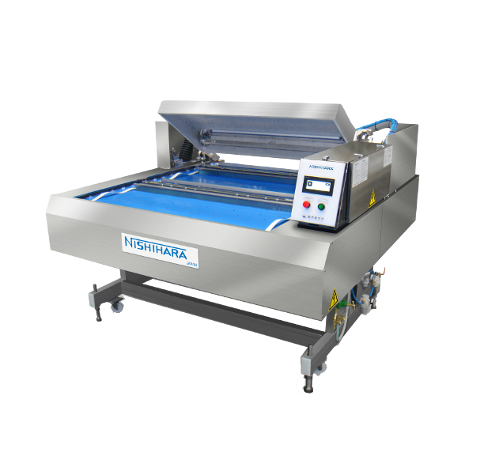 Feature
Our unique system can achieve high replacement ratio of gas with keeping the gas consumption low.
Chamber type, but gas can be filled in as blow up the bag.
The information including working process and troubled point can be displayed on the touch panel.
10 kinds of programs can be registered and it makes more efficient to work.
Completely stainless body ( Anodized aluminum chamber )
Complete stainless steel type is available at option.
The waterproof model which enable the machine to be washed is available at option.
The differrent options above mentioned can be combined.
This gas filling machine can be used as a vacuum packaging machine by just pushing a button.
The machine in the above picture is waterproof construction.(at optional)
Specification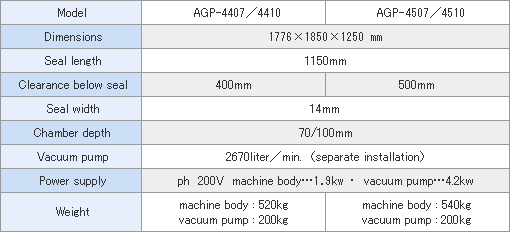 Gas Filling Machine