Rotary type of gas filling machine RGP Series
Application
Pickle, Fish/shellfish boiled in soy sauce, Dairy food, Cooked marine product, Cooked meat product
Feature
Single chamber is adopted to make the machine simple and compact, which lessens the number of parts and leads to easy maintenance.
The size of bag can be changed easily with simple one-touch operation.
Two-tiered sealing way (including pre-sealing and regular sealing) leads to fine sealing of 10mm width with no creases.
Machine can be syncronized with automatic weighing machine or bucket conveyor.
Each machine model corresponds to different bag size.
Option
Date printer, Liquid filling device, Pushing equipment, Tapping device
Specification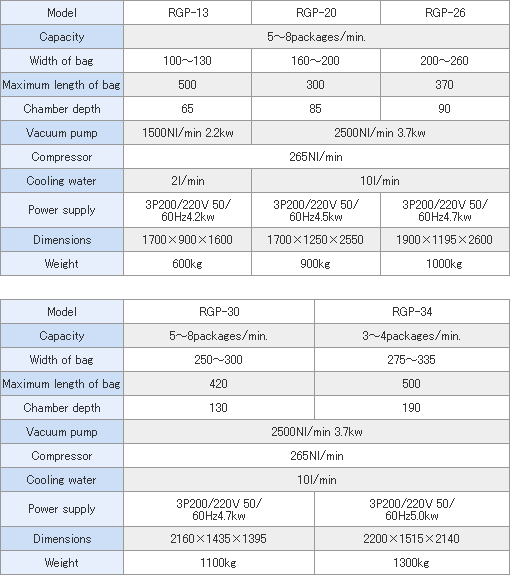 Gas Filling Machine