Vacuum gas-filling Machine TVG-1000 Series
Application
Fillet of large fish, Business use products packed in large bag (e.g. cut vegetables), Industrial parts, etc.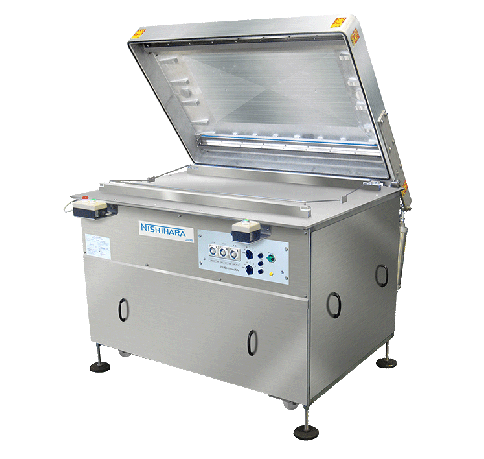 Feature
Suitable to vacuum-package with gas large and long products.
Adoption of automatic chamber opening-closing system reduces operator's burden.
With a large chamber, but compact footprint design.
Retractable nozzle type which enables to make top sealing is available at option.
Deep chamber can be adopted at option.
This gas filling machine can be used as a vacuum packaging machine by just pushing a button.
Specification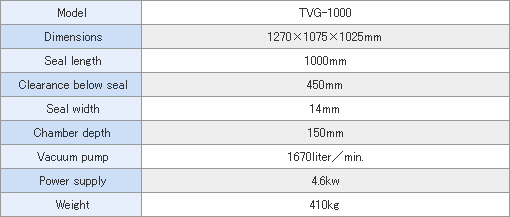 Gas Filling Machine