Vacuum gas-filling Machine TVG-900B Series
Application
Shavings of dried bonito, castella, bun with bean-jam filling, dried food, nuts, tea, medical instruments, industrial parts, etc.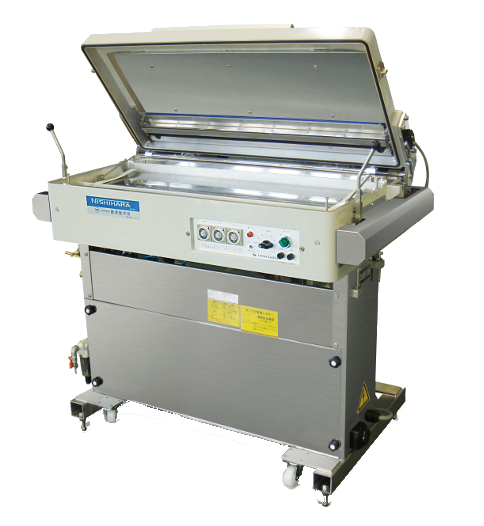 Feature
Our unique system can achieve high replacement ratio of gas with keeping the gas consumption low.
Chamber type, but gas can be filled in as blow up the bag.
Retractable nozzle type which enables to make top sealing is available at option.
Filling the whole area of chamber with gas also can be adopted at option, which is suitable for powdered products.
This gas filling machine can be used as a vacuum packaging machine by just pushing a button.
This machine is always well evaluated as a gas-filling machine mainly for shavings of dried bonito.
TVG-949B is the successor of TVG-849S the best-selling machine in confectionery industry.
Specification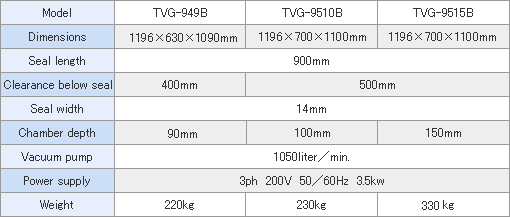 Gas Filling Machine