Filling & sealing machine ASP-800 Series
Application
Pickle, Fish/shellfish boiled in soy sauce, Dairy food, Marine product, Meat product
Feature
Bag size can be changed with a single operation of handle.
Main parts are made from stainless steel, and the machine body can be washed with water easily.
Maximum weight of product is 1.5-2.0kg per bag.
Machine can be syncronized with automatic weighing machine and bucket conveyor.
Speed can be adjusted by the inverter.
Gas flush function can be adopted at option.
Specification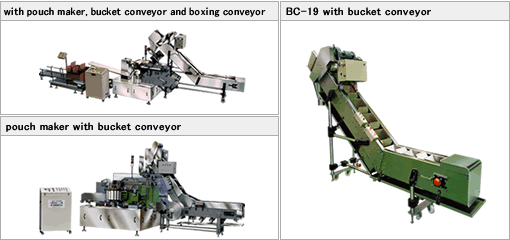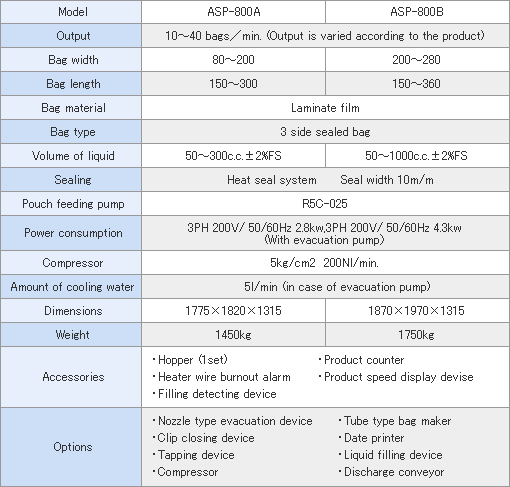 Filling & Sealing Machine